When you need to add more profits to your bottom line building a bigger, more responsive list of email subscribers is the fastest and easiest way to do it...
I know you've already heard it a million times, but the sad truth is the reason why most marketers fail, (and over 90% do), is because they just didn't 'get' how important list building (and developing a relationship with their subscribers) actually is.
Well After 12 Years In This Industry... I Gotta Tell You... It's CRITICAL!
But because you've already demonstrated you're a savvy marketer and list building is one of your top priorities, I'm going to help you build your lists bigger and faster than ever before...
Here's Why Taking Action
Today Is So Important:
... You already know that the guys who land on the top of the pile are the ones prepared to devote a big chunk of resources into getting people to join their email lists...
But like a lot of my marketing friends
you face a two-pronged problem!
There's fierce competition in our marketplace and most of the 'big guys' that you'll come up against have teams of writers (or oodles of cash & resources to throw around) to get their content created.
And because you need to stand out from the crowd it's critical you find 'an edge' - Something that will give you an advantage that others don't have -
That advantage is a fresh supply of quality content that you don't have to spend weeks (or invest thousands) creating yourself!
Well that 'Edge' exists and
it's called Automated List Profits
And it's the real insider 'secret' most top names in marketing use everyday to their advantage...
Now while I'd never name names, chances are you've already signed up to someone's list, read their free report/s and thought "Wow! this guy knows what he's talking about" -
You may even have gone further and purchased something they recommended to you...
There's A Very Good Chance That Content Was Created By Automated List Profits
Here's why smart marketers use Automated List Profits:
Every month Automated List Profits insiders get to 2 brand new reports, each report comes with it's own killer squeeze page designed to convert even casual visitors into fresh leads - You'll also get keyword & affiliate research to make that step between great content and profits that much easier...
The reports come with full private label rights so you can brand them as your own and give them away (or sell them, combine them, chop them up and edit them) to build up your lists and engage with your new readers...
But that's not all... To save even more time, you will also get 7 expertly written, copy/paste email follow ups for each report written by top writers and guaranteed to keep your new readers entertained, engaged (and buying)
In a nutshell: You get everything a smart list builder needs to grow and monetize your business...
But I'm not here to offer you another
monthly membership - This Is Different!
I want to give you a MASSIVE EDGE
(and at a price we've never publicly offered before)
Imagine making an unlimited amount of money with these professionally written reports and email messages designed to grow your reputation in the marketplace and deliver tremendous cash returns without you ever having to write a word yourself...
Don't miss this INCREDIBLE opportunity
Because every smart business builder needs a list!
As a 'Lifetime Platinum' member of Automated List Profits you'll be among the elite in marketing who can effortlessly build targeted mailing lists BURSTING at the seams with hungry and loyal buyers.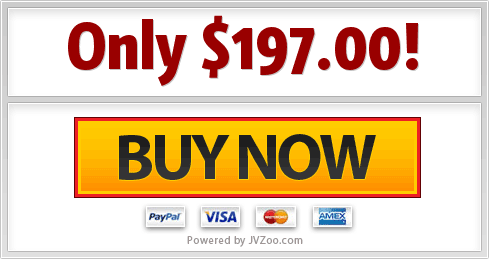 Act Now And Eliminate All The Hard Work
And Monthly Costs Of Creating Your Own Content!
HALF PRICE CUSTOMER ONLY DEAL ENDS SOON SO ACT NOW
Get In With No Monthly Fees Ever!
WE GUARANTEE YOU WILL BE 100% DELIGHTED!
And EVERYTHING Is Backed Up With My Satisfaction Promise...
60 Day No-Questions Asked Money Back Guarantee
We're confident you'll be extremely satisfied with a lifetime membership at our flagship site 'Automated List Profits'
However, if you're not happy for any reason, we want you to contact me anytime within 60 days and I'll send you a full refund. With this extra peace of mind securing your spot right now should be an easy decision as it comes entirely risk free.
Essentially, you are getting a full 60-day "trial" to test out the site first before making a final decision
CREATE YOUR ACCOUNT TODAY
$ZERO MONTHLY FEES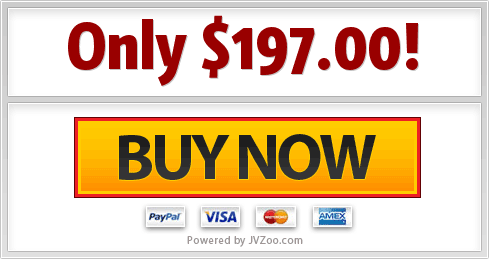 FAQS
Q: What Do I Get?
A: You will receive instant access to the AutomatedListProfits.com member area where each month you'll get 2 complete (unique and exclusive) list building packages.
Each pack contains a professionally designed squeeze page (with bullet copy and graphics), a 10-30 page report on a hot marketing related topic, a 7 part AR follow up series + keyword research and recommended affiliate programs to promote related to each topic.
PLUS+ You will also receive instant access to our entire back catalogue of report packages (now at 50+ titles).
Q: Are these PLR packages unique?
A: Yes, all packages are created by our own in house team and they aren't available anywhere else online.
Q: Can I give away reports or sell them?
A: Both! We encourage you to use them as incentives to build your subscriber list and promote your offers and affiliate offers through them. (set up your provided squeeze page and offer them free to new subscribers) The only thing you cannot do is give people access to the source documents and files (these are for your own personal use).
Q: Can I Say I Wrote These?
A: Yes you get full private label editorial rights so you can add yourself as the author, edit them, add to them, change the graphics, rename them whatever you need.
START NOW